Niko – Senior Project Manager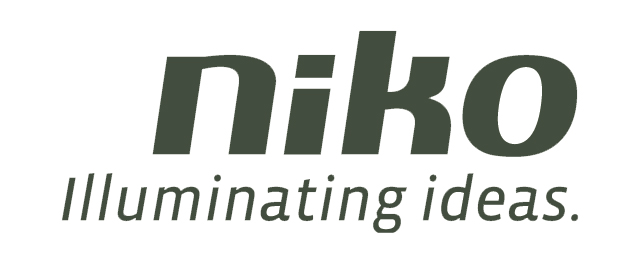 Niko is a company that specialises in electrical equipment such as switches and power sockets, but also continues to grow into the future with domotics solutions (Niko Home Control) and a focus towards energy management.
As project manager Silver Lining is responsible for time, budget and resource management on multiple projects in the area of domotics, with budgets of €1.5+ million. Next to that Silver Lining is also responsible for guiding the entire project from start to finish through the Niko project delivery process, which is heavily based on Lean Six Sigma.
NN Belgium – Team Manager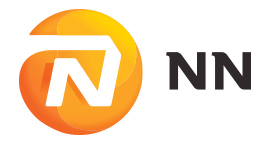 NN is an insurance company (formerly part of ING Bank) that has recently acquired Delta Lloyd and is in the middle of merging the 2 companies as well as undergoing a large transition towards scaled agile using the SAFe framework.
As team manager Silver Lining is responsible for the daily management, planning, follow-up and coaching of 3 scrum teams and 33 people in a SAFe environment, with full HR responsibilities. Together with the development manager I'm also responsible for transitioning the company from a waterfall approach to an agile SAFe environment.
ThomasCook – Application Manager

Thomas Cook is an international company that focuses on traveling, containing a number of tour operators, as well as charter airlines based in Belgium, UK and Scandinavia.
As an application manager Silver Lining is responsible for some of the group projects, guaranteeing the success of integrations of legacy platforms into new technologies in order to deliver maximum value to the customers. By working closely with internationally spread development teams and stakeholders across the group I can make sure all the teams are aligned and deliver quality within time and budget constraints.
Gouden Gids – Senior Project Manager

"Gouden Gids" or "Pages d'Or" (yellow pages) is a company that focusses on providing companies the necessary tools to grow their business by offering a comprehensive range of versatile marketing and communication solutions.
As a senior project manager Silver Lining is responsible for several cross-departmental projects that have a large impact on the company. At "Gouden Gids" there is a mix of agile Scrum teams and traditional waterfall teams the need to collaborate in an efficient way. Responsibilities in this role consist of keeping track of time, progress and budget, while at the same time managing risk, quality and project methodology, trying to streamline the current development process where possible. And of course, stakeholder management and senior management reporting is also part of the job.
Thomson Reuters – Senior Project Manager

Thomson CompuMark, a Thomson Reuters Intellectual Property & Science business, develops and delivers intelligent trademark information and trademark research services. They provide trademark and brand professionals the information needed to protect the value of brands while reducing the time, costs, complexity and risks of managing trademark portfolios.
To help Thomson CompuMark reach a more stable situation in a very short time, Silver Lining has been brought on board as a senior project manager in an agile Scrum environment with both internal employees and a Belarusian nearshore team, dealing combination with high-level international stakeholders.
Silver Lining is responsible for managing project plans, costs and resources for critical, large, complex and higher risk projects, managing with multiple projects that need to be tackled simultaneously without compromising on speed, scope and quality, while dealing with conflicting change requests and changing priorities. Part of the job is also coaching and mentoring others in optimising the project management and software development processes.
Thomas More – Guest Teacher

Thomas More college relied on the expertise of Silver Lining to teach a few workshops on Flex. In this workshop, the student of the second and third year Rich Media Applications and Rich Internet Applications were taken on a deep-dive into the power of Flex for web, desktop and mobile applications.
Next to that the college also relied on Silver Lining to substitute the regular teacher to evaluate the oral exams, grading both the project and the presentation.
Gateway NV – Team Manager

Gateway is an international supplier of technological solutions and information for the travel sector. They provide software applications for hotel bookings, flights, airport transfers, holidays and rental cars towards B2B and B2C customers in the travel sector.
Since the development team has been growing exponentially, Gateway relied on Silver Lining as team manager to reorganize their ColdFusion development team, to redesign and develop the application architecture and to get the development process up-to-date and back on track, using Lean Six Sigma techniques.
Silver Lining is responsible for planning, follow-up, training and day-to-day operational management of the entire ColdFusion development team of 20+ people: 10 local developers, a nearshore team (Belarus) of 4 developers and an offshore partner (India) with 8 developers and 2 designers.
Verandastyling bvba – Developing an interactive PDF form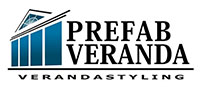 Verandastyling is a company that specializes in the customized fabrication of prefabricated parts for the modern conservatory builder. They provide roof constructions, doors, glass etc.; basically everything you need to build a complete conservatory.
Verandastyling relied on Silver Lining to streamline their paper order form into an interactive digital PDF form to improve clarity in choices and dependencies, bring structure to the form and to reduce the risk of having an incomplete or incorrect order form. The result is one single order form that can be used for ordering all the different conservatory styles they offer, eliminating the need to use several different order forms for each conservatory type.
Adobe Systems Inc – Community Manager

Steven has been co-managing the Adobe ColdFusion User Group in Belgium for years now, and his dedication to this task has been key to our customers' community life in the region since. His teaching approach makes him a very good speaker we recommended and hired on many different occasions in conferences or other community meetings. – Claude Englebert, EMEA ColdFusion Specialist, Adobe Systems Inc.